Participation in the Leiden Jazz Award 2020
The Leiden Jazz Award Foundation invited jazz students to the Dutch Conservatories to participate in the competition of the 12th edition of the Leiden Jazz Award. The preliminaries are on February 13 and February 27. The final will take place on Sunday 22 March 2020 in the Breezaal of the Stadsgehoorzaal.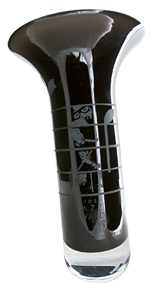 The winner of the four finalists will receive a prize consisting of two parts:
A challenge trophy, a unique crystal jazz stand, designed by visual (glass) artist Siem van der Marel, from Royal Leerdam Crystal. The name of the winner is engraved on it.
A cash prize of € 1,000.-.
The chance to release a CD with Challenge Records.
Smaller cash prizes will be made available for the three runners-up.

The board of Leiden Jazz Award aims for all participants in the final round to perform on one or more stages in the Leiden region. The board has a regional network including many stages and theatres. Participation will create opportunities!